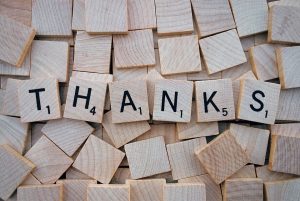 Lenten Journal, Day 5
"Do not say to yourself, 'My power and the might of my own hand have gained me this wealth.'"[1] This is a verse from today's Daily Office Old Testament reading; it's supposed to be Moses' words spoken to the Hebrews about to enter the Promised Land as recorded in the Book of Deuteronomy, a reminder of the debt of gratitude everyone owes to God, but today it reminds me of a political episode of a few years ago.
President Barack Obama, in a 2012 campaign speech, said, "If you've got a business—you didn't build that." The "that" in that sentence was meant to refer to "roads and bridges" he had just referenced in the previous sentence, to the infrastructure which he had just described as the "unbelievable American system" that allows businesses to thrive.[2] That was clear to anyone who heard the speech.