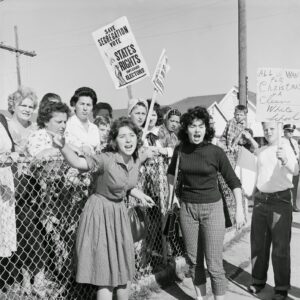 Heavenly Father,
We have come over a way that with tears has been watered.
We have come, treading our path through the blood of the slaughtered,
God of our weary years,
God of our silent tears,
Thou who hast brought us thus far on the way;
Thou who hast by Thy might,
Led us into the light,
Keep us forever in the path, we pray.
Amen.[1]
Last week, Evelyn and I were in Topeka, Kansas, visiting our son and his family. On Friday afternoon we were at loose ends while the grandkids were at school and their parents were at work, so we decided to visit the Brown vs. Board of Education National Monument. This memorial is a small museum in what was the segregated, all-black Monroe Elementary School south of Topeka's downtown. I'm glad we went to see it. It is a remarkable place, and a fascinating if sobering reminder of how bad racism has been in this country and how much further we still have to go to remove that stain from our nation.