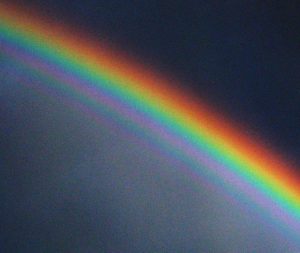 I'm a great fan of Sesame Street. The generation after mine in the Funston family, my niece Saskia, my nephew York, and my own children, Patrick and Caitlin, grew up with that show and it taught them a lot of good things. The show taught my kids literacy, counting, simple logic, and social skills. It did so using a rapid-fire mix of puppetry, animation, and short films. Created in 1969, "it was designed to deliberately mimic the fast pace and style of TV advertising in order to 'sell' learning to kids: An Aesop-friendly story featuring the recurring characters on the Street would be intercut with rapid-fire 'commercials' for that day's 'sponsors' ('Sesame Street has been brought to you today by the letters A and S, and the number 7…')."[1]
Always, it was sponsored by two letters and a number. I thought about starting this sermon that way: "Today's sermon is brought to you by the letters A and R, and the number 15." But if I did that, you'd think I was going to, again, preach about guns and mass murder and the killing of children.
Well, you wouldn't be wrong . . . but you wouldn't be right, either.