From the Prophet Isaiah:
For a child has been born for us,
a son given to us;
authority rests upon his shoulders;
and he is named
Wonderful Counsellor, Mighty God,
Everlasting Father, Prince of Peace.
His authority shall grow continually,
and there shall be endless peace
for the throne of David and his kingdom.
He will establish and uphold it
with justice and with righteousness
from this time onwards and for evermore.
The zeal of the Lord of hosts will do this.
(From the Daily Office Lectionary – Isaiah 9:6-7 (NRSV) – December 18, 2012.)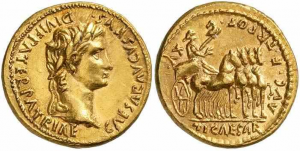 I absolutely adore Handel's Messiah. As a child in a non-church-going family (except during the summers when I lived with my Methodist grandparents), my introduction to these words from the Prophet Isaiah was through Handel's music. My step-father, who had sung in high school choirs, would take me with him to community sing-alongs of the oratorio which churches in our area would offer during the Christmas holidays. Even now as I read these lines from Isaiah, I read them to music of Handel!
That's a mistake. The beautiful notes of the oratorio mask the highly charged political nature of this prophecy and the titles by which the church has named Jesus of Nazareth. Two weeks ago on Sunday morning we read the evangelist Luke's report of the ministry of John the Baptizer crying out in the wilderness. Luke tells us very specifically that it happened "in the fifteenth year of the reign of Emperor Tiberius, when Pontius Pilate was governor of Judea, and Herod was ruler of Galilee, and his brother Philip ruler of the region of Ituraea and Trachonitis, and Lysanias ruler of Abilene, during the high priesthood of Annas and Caiaphas . . . ." This grounds John in a specific place and time, a political place and time. The Nicene Creed does the same thing when it bids us to affirm as an article of faith that Jesus was "crucified under Pontius Pilate," that his death took place within a specific political context, the hard and gritty reality of the Roman Empire.
When the first Christians used Isaiah's prophetic titles as references to Jesus they were not making so much a religious or theological point as a political one. They were making a bold and provocative political declaration about the Roman emperors. The emperors claimed religious titles and expected to be worshiped. Coinage and documents from the reigns of both Augustus, Caesar at the time of Jesus' birth, and Tiberius, Caesar when he was crucified, proclaim the emperors divine and give them such titles as Prince of Peace, Lord of Lords, King of Kings, Savior, and Son of God. The church's transfer of these titles to Christ declared that the emperors' claim was false, as false as the Roman Peace, the Pax Romana for which the emperors claimed credit.
The Pax Romana was, in fact, no peace at all! It was the conquering and occupation of non-Roman territories, as in Judea and Galilee. It was a state of constant warfare on the empire's borders, as in Gaul and Britain. It was a sham. Giving Isaiah's prophetic titles to Jesus was the early church's way of making that clear. Declaring that Jesus would reign "from this time onwards and for evermore" was the church's way of saying that the emperor would not!
As we prepare for Christmas, Advent's call to calm reflection is as much a call to examine our politics as to examine our faith. As we prepare to welcome the Prince of Peace, the Lord of lords, the King of kings, Advent calls us to question the princes, the lords, the kings, the political leaders of our own time and place, at all points on the political spectrum, from Right to Left, Republican or Democrat, conservative or liberal. Do we have the courage of the early Christians to stand up to them, to declare that their "peace" is no peace and that their reign will not last?
Handel's beautiful music can mask the political impact of Isaiah's words, and all the music of the holiday season can lull us into complacency. But the message of Advent, even of the music of Advent, should remind us that our faith is not a fairy tale. Our faith is grounded in the hard and gritty reality of human politics.
====================
A request to my readers: I'm trying to build the readership of this blog and I'd very much appreciate your help in doing so. If you find something here that is of value, please share it with others. If you are on Facebook, "like" the posts on your page so others can see them. If you are following me on Twitter, please "retweet" the notices of these meditations. If you have a blog of your own, please include mine in your links (a favor I will gladly reciprocate). Many thanks!
====================
Father Funston is the rector of St. Paul's Episcopal Church, Medina, Ohio.