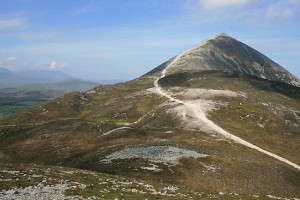 In the Education for Ministry ("EfM")[1] program we engage in a process called "reflection" ("theological reflection" to be precise). In this process, we take a close look at a thing or a story, an incident from life, a passage of scripture, or an object we use everyday. One of the best group reflections I ever took part in started when someone put their mobile phone in the center of the table and said, "Let's talk about this."
In part of the process, we draw on what are called the "four sources" to illuminate the subject of our reflection. The sources are experiential – this is the "Action" source: things we do, think, and feel; positional – our attitudes, opinions, beliefs, and convictions; traditional – drawn from our Christian heritage, scripture, liturgy, hymnody, and so forth; and cultural – popular songs, movies, novels, commercials and advertisements, politics, etc.
As a result of engaging regularly in this process of reflection, I find myself almost immediately drawing from the four sources whenever I read the Bible.
For example, making a connection between scripture and popular culture, when I read Jesus' words to Nicodemus, "The wind blows where it chooses, and you hear the sound of it, but you do not know where it comes from or where it goes. So it is with everyone who is born of the Spirit," a popular song from the 1970s came right to mind:
Listen to the wind blow,
watch the sun rise
Run in the shadows
Damn your love, damn your lies
And if you don't love me now
You will never love me again
I can still hear you sayin'
you would never break the chain
Listen to the wind blow,
down comes the night
Run in the shadows
Damn your love, damn your lies
Break the silence
Damn the dark, damn the light
And if you don't love me now
You will never love me again
I can still hear you sayin'
you would never break the chain[2]
Nicodemus, a Pharisee of the Sanhedrin, who has come to Jesus professing his great admiration and respect, cannot accept what Jesus tells him about spiritual rebirth and the Spirit of God; he asks, "How can these things be?" In Jesus' response, "Are you a teacher of Israel, and yet you do not understand these things?"[3] I almost hear in that response the refrain from Fleetwood Mac's song, "Damn your love, damn your lies!"
Jesus had, on another occasion, condemned the Pharisees, of whom Nicodemus was one, for the way in which their religious rules confined and burdened people, "They tie up heavy burdens, hard to bear, and lay them on the shoulders of others; but they themselves are unwilling to lift a finger to move them."[4] "I can still hear you sayin'," Jesus seems to be saying to Nicodemus, "You would never break the chain; you still won't relieve people of the heavy burdens of your religious rules." We know that Nicodemus did, eventually, come around, that he became a follower of Jesus, because John tells us later that he assisted Joseph of Arimathea at Jesus' burial.[5]
When I draw on the experiential or "action" source in considering these scriptures, both the psalm, with its opening declaration "I lift up my eyes to the hills," and the gospel lesson, with Jesus' words about the wind blowing, I remember my first summer studying in Ireland when my housemates and I climbed Croagh Padraig, the holy mountain in County Mayo where St. Patrick is said to have put an end to the druid religion in Ireland; according to legend he completed the forty-day Lenten ritual of fasting and penance there. It is also the place from which he is supposed to have banished snakes from Ireland forever. (The picture on the cover of the bulletin is of Croagh Padraig and the path pilgrims take to its summit.) The day we climbed the Reek (as it is called) was a cold and windy one, with the wind seeming to change direction as one ascended the mountain. At the top of the mountain is an oratory where, on Sundays, masses are offered throughout the day, especially on the last Sunday of August, a special day of pilgrimage in Irish tradition.
Climbing the Reek is not easy, though many people from the very young to the very old do it. The path up the mountain is mostly loose shale, the stones sharp, uneven, and unsteady; it is very easy to sprain and ankle, or to cut oneself on the rocks. Making the climb is, I think, a metaphor for the journey of life, filled as it is with many dangers – the physical: disease, injury, accident, war, infirmity, or natural disasters – the economic: recession, depression, unemployment, outsourcing, downsizing, insolvency, debt, or theft – the spiritual: doubt, sin, evil, corruption, fundamentalism, extremism, and false teachings of many kinds. It is these which today's psalm addresses.
Psalm 121 is one of group of psalms (120 through 134) which are labeled "songs of ascent." It is believed that these were songs which people sang while on pilgrimage to Jerusalem. In the first two verses of this palm, a pilgrim about to set out, gazes at the surround hills (the usual haunt of highwaymen and bandits who might swoop down on an unwary traveller) and asks the anxious question, "Where is my protection?" The answer is found in their own confession of faith in God, "My help comes from the Lord." This is then affirmed by another person, possibly a priest, who (in verses 3-6) blesses the traveller with the assurance that the Lord who watches over Israel will watch over and protect them on their journey, and then (in the last two verses) assures them that God will continue to guard and protect the pilgrim for life and "for evermore."
The German scholar Klaus Seybold suggests that these "songs of ascent" are folk songs from, as he puts it,
. . . the world of the simple person and the little people, of the farmer, the handworker, the mother with small children, the father of the family, who works from early until late, who experiences both tears and jubilation, who rejoices at the festivals and thinks about religious matters. These psalms are witnesses from everyday life, witnesses of folk poetry and folk piety. All of this makes them especially precious.[6]
This is the same world that we inhabit, the world where (as my EFM mentor trainer recently put it) "our work is to move from rooms filled with fear in order to enter other rooms filled with fear," rooms filled with all those physical, economic, and spiritual dangers I mentioned a moment ago. It is the Spirit of God, of whose protection Psalm 121 assures us, that enables us to meet those dangers and overcome those fears. It is the Spirit, coming and going through those rooms, through those dangers, breaking the chains of those fears, and enabling us to do the same, through whom, Jesus insists to Nicodemus, we must be born anew.
We do not empower ourselves to move through those rooms on our own. Our journey through those rooms is the journey of rebirth and we cannot do it on our own. We are unable to change anything about the journey we have taken, any more than a baby can control the process of being born. We cannot bear ourselves. Only the Spirit can do that. We lift up our eyes and our help comes from the One who ushers us from a world of fixed realities, from a world of chains we are unable (perhaps unwilling) to break into the realm of new birth, of new possibility.
Neither birth nor rebirth happen in an instant; they are the culmination of time and formation, of gestation and movement. Just as it takes time for the union of two tiny cells to ripen of into a new and unique human being, our salvation and sanctification takes time, a lifetime, to fulfill. And throughout that whole lifetime process of being born again, our help comes from the Lord who watches over us, preserves us from evil, and keeps us safe. I started this sermon with the poetry of Fleetwood Mac; I want to end with another poem, this one only recently published by Michael Coffey who, in addition to being a poet, is a Lutheran pastor. This bit of free verse, a rif on the story of Nicodemus, is entitled Airstream:
Be born of wind and water said the Teacher in the night
be new and swim and soar in the mystery of God now
so Nick polished his Airstream, took it out on the road
from Palo Duro Canyon to Big Bend and beyond
he deleted entries in his Google calendar, went offline
checked off incomplete tasks on his lists driving free
stopping where ever it seemed the flow was flowing
encountering strangers with deep pools of eyes
from time to time someone on the roadside
needed a tire change or a gallon of gas so he stopped
occasionally he met someone at a Waffle House
who sat alone, struck up a conversation, paid the tab
once he met a woman with a thin three-year old and
gave her a year's worth of grocery money just like that
then he stopped and stayed a while in Death Valley heat
drank mango iced tea, absorbed desert wisdom like the sun
when he realized the tires were shot, trip was done, he gave
thanks for that day when he listened, trusted, and acted
gave thanks for letting go and for following the invisible wind
for spirit moving him fluid through life like wild water streams[7]
"No one," said Jesus, "can enter the kingdom of God without being born of water and Spirit." That is a long, long . . . lifetime long process, but through it all the Lord watches over us, guarding our goings out and our comings in, so listen to the wind blow, watch the sunrise, break the silence . . . break the chains. Amen.
====================
This sermon was preached on the Second Sunday in Lent, March 16, 2014, at St. Paul's Episcopal Church, Medina, Ohio, where Fr. Funston is rector.
(The lessons for the day were: Genesis 12:1-4a; Romans 4:1-5,13-17; Psalm 121; and John 3:1-17. These lessons can be read at The Lectionary Page.)
====================
Notes:
Click on footnote numbers to link back to associated text.
[1] Education for Ministry (Efm) offered by the School of Theology at the University of the South is "is a unique four-year distance learning certificate program in theological education based upon small-group study and practice. Since its founding in 1975, this international program has assisted more than 100,000 participants in discovering and nurturing their call to Christian service. EfM helps the faithful encounter the breadth and depth of the Christian tradition and bring it into conversation with their experiences of the world as they study, worship, and engage in theological reflection together." See the EfM Website for more information.
[2] The Chain, Fleetwood Mac, 1975
[3] John 3:9-10 (NRSV)
[4] Matthew 23:4
[5] John 19:38-42
[6] Quoted by James Limburg, Psalm 121: A Psalm for Sojourners, Word & World 5/2 (1985)
[7] Michael Coffey, Airstream, Ocotillo Pub blog, March 13, 2014