From the Psalter:
Open my lips, O Lord,
and my mouth shall proclaim your praise.
Had you desired it, I would have offered sacrifice;
but you take no delight in burnt-offerings.
The sacrifice of God is a troubled spirit;
a broken and contrite heart, O God, you will not despise.
(From the Daily Office Lectionary – Psalm 51:16-18 (BCP Version) – December 20, 2013.)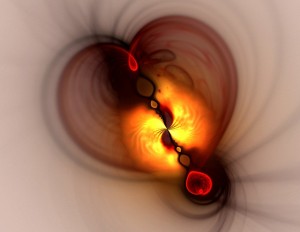 The Episcopal Church includes Psalm 51 in its liturgy of Ash Wednesday. After ashes are imposed on the faithful and just before the recitation of a litany of penitence, the psalm is recited in its entirety. It's a perfect piece of scripture for that use with its plea for forgiveness — "Have mercy on me, O God, according to your loving-kindness" (v. 1) — its acknowledgement of sinfulness — "For I know my transgressions, and my sin is ever before me" (v. 3) — and its petition for amendment of life — "Create in me a clean heart, O God, and renew a right spirit within me (v. 11).
I am so familiar with it in that Lenten liturgical setting that when it rolls around in the Daily Office cycle it always surprises me and usually seems oddly inappropriate for whatever other time of year it is appointed. Today, however, these ending verses strike me as particularly apposite.
In planning my Advent and pre-Christmas activities, I had set aside today for the preparation of my sermons for Advent IV (often the story of the Annunciation, but this year the tale of Joseph's dream about Mary's pregnancy) and Christmas. It was not a good decision; I should have started earlier, but I know myself well and usually do just fine "working to deadline."
It was not a good decision for two reasons, one I knew about well ahead of time and one just occurred. The first is that tomorrow is the 14th anniversary of my mother's death. I thought that it had been long enough (more than a decade, for pity's sake!) that I could overlook that residual sadness, and probably I could have but for the second reason. Yesterday morning I received word (via Facebook) that an old friend, a colleague in ordained ministry, had passed away this week.
This is the week our Sunday School children have been rehearsing for Sunday's annual pageant. This is the week our choir has held its annual Christmas party and dinner. This is the week our new Gallery addition to the Parish Hall has become nearly finished and is gorgeous beyond expectations. This is the week when Christmas cards are pouring in from friends old and new, from family, from colleagues, from people we haven't seen in years but whom we remember with fondness. This is a week in which one's cup should be overflowing with all the joys of the holidays!
Then that news and with it the old sorrow of missing Mom. The wisdom of Book of Proverbs is shown once again: "Even in laughter the heart is sad, and the end of joy is grief." (Prov. 14:13)
But this morning, I get to read Psalm 51 and to pray as every preacher surely does in one way or another, "Open my lips, O Lord, and my mouth shall proclaim your praise," and to be reminded that "the sacrifice of God is a troubled spirit." Writing out my sermon for Christmas will be no different than preparing any sermon! Sure, the crowd will likely be bigger than a Sunday morning congregation and it will include people I've never seen before and people I haven't seen since Easter and people I haven't seen since last Christmas, and a small piece of me wants to preach the zinger that will change their hearts and get them returning to corporate worship on a weekly basis . . . and a larger part of me scoffs at that idea! Sure, it's a big, grand show we put on on Christmas Eve, and a small part of me wants to preach an eloquent and stirring homily that will be remembered as people head home (and beyond) . . . and a larger part of me reminds that small piece of me that people don't go out humming the sermon. The larger part of me knows full well that writing this sermon is no different than preparing any sermon.
Every sermon a priest or pastor preaches, on the days it is conceived and researched, on the day it is written, on the day it is preached, must be larger than his or her peculiar situation, whether it is a Sunday sermon, a funeral homily, or the oration on a principal feast. Every preacher must set aside his or her personal concerns and issues, his or her griefs and sorrows, his or her individual joys. Every preacher must, I think, begin and continue the homiletic process with two biblical prayers: first, from John the Baptizer who said, "[Christ] must increase, but I must decrease" (John 3:30); second, from today's psalm, "Open my lips, O Lord, and my mouth shall proclaim your praise."
So today, as I prepare to write some sermons, I do so in the midst of personal sadness, but I am reminded that "a broken and contrite heart [the Lord] will not despise," and a line from a favorite song occurs to me:
Ring the bells that still can ring
Forget your perfect offering
There is a crack in everything
That's how the light gets in.
(Anthem by Leonard Cohen)
From the cracks in a preacher's broken heart, the Light can and will get in!
I offer these thoughts to my colleagues in ministry with a prayer and an assurance that their Christmas homilies will touch the hearts, the broken hearts, of the people entrusted to their care.
====================
A request to my readers: I'm trying to build the readership of this blog and I'd very much appreciate your help in doing so. If you find something here that is of value, please share it with others. If you are on Facebook, "like" the posts on your page so others can see them. If you are following me on Twitter, please "retweet" the notices of these meditations. If you have a blog of your own, please include mine in your links (a favor I will gladly reciprocate). Many thanks!
====================
Father Funston is the rector of St. Paul's Episcopal Church, Medina, Ohio.