From Matthew's Gospel:
[Jesus said] "If another member of the church sins against you, go and point out the fault when the two of you are alone. If the member listens to you, you have regained that one. But if you are not listened to, take one or two others along with you, so that every word may be confirmed by the evidence of two or three witnesses. If the member refuses to listen to them, tell it to the church; and if the offender refuses to listen even to the church, let such a one be to you as a Gentile and a tax-collector."
(From the Daily Office Lectionary – Matthew 18:15-17 (NRSV) – June 19, 2014)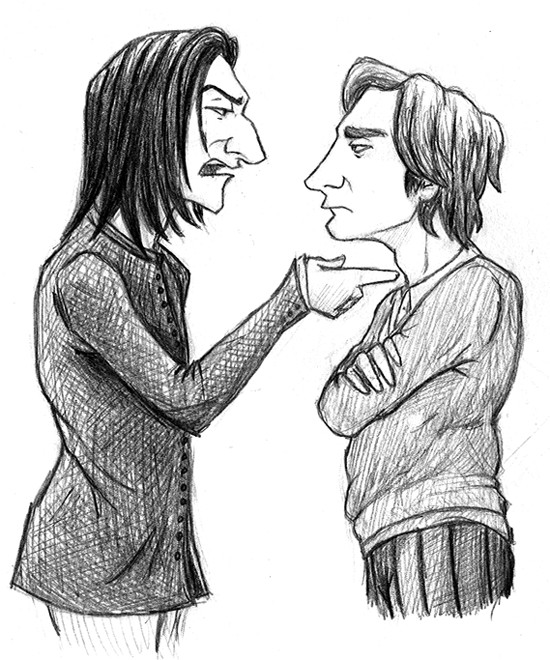 If Jesus stands for anything, he stands for community, for the ability of people graced by God to reconcile with one another despite their differences. Yet even he acknowledges that there are times when reconciliation is impossible, that there are people who will not engage in constructive dialog, will not compromise, and will not modify their behavior. His advice is to let such a person go: "Let such a one be to you as a Gentile and a tax-collector."
We do a terrible job of following Jesus' directions in many things, this one most of all. We, church members and church leaders, are so afraid of decline that we try to please everyone so that not only do we not let those go who really ought to go, we actively hang on to them. We try to please everyone for fear of losing anyone when we really should lose a few someones. As a result, we have an epidemic of "niceness" in the church.
By being "nice," we allow dysfunctional persons to get away with behavior that would be unacceptable in any other organization, group, or workplace. Adult church members are allowed to act in ways that would get children expelled from school, and all the "nice" people look the other way or try to placate them. But we aren't called to be "nice;" we're called to love. Sometimes loving both a person and a community means letting go of the person to preserve and safeguard the community, letting "such a one be to you as a Gentile and a tax-collector."
An article published in The Huffington Post a couple of years ago (April 2012) is popping up again on social media sites like Facebook. It reports on a study of over 580 clergy from 39 denominations:
An online study published in the March issue of the Review of Religious Research found 28 percent of ministers said they had at one time been forced to leave their jobs due to personal attacks and criticism from a small faction of their congregations.

The researchers from Texas Tech University and Virginia Tech University also found that the clergy who had been forced out were more likely to report lower levels of self-esteem and higher levels of depression, stress and physical health problems.

And too few clergy are getting the help they need, said researcher Marcus Tanner of Texas Tech.

"Everybody knows this is happening, but nobody wants to talk about it," Tanner said in an interview. "The vast majority of denominations across the country are doing absolutely nothing." (David Briggs, Silent Clergy Killers: 'Toxic' Congregations Lead to Widespread Job Loss)
I recently read the profile of a congregation in search of a pastor. A survey of the membership was included and, interestingly, the majority had said they wanted a clergy person who would "make creative use of conflict" rather than avoid it. That's refreshing, but it makes one wonder if they truly mean it and raises the question: what's lurking underneath that response?
I also wonder why, when Jesus has given us a perfectly good model for dealing with conflict, we think we need to get creative about it. Maybe what we need to do is get back to basics, back to following Jesus' instructions.
====================
A request to my readers: I'm trying to build the readership of this blog and I'd very much appreciate your help in doing so. If you find something here that is of value, please share it with others. If you are on Facebook, "like" the posts on your page so others can see them. If you are following me on Twitter, please "retweet" the notices of these meditations. If you have a blog of your own, please include mine in your links (a favor I will gladly reciprocate). Many thanks!
====================
Father Funston is the rector of St. Paul's Episcopal Church, Medina, Ohio.