From the Paul's Letter to the Romans:
I do not understand my own actions. For I do not do what I want, but I do the very thing I hate. Now if I do what I do not want, I agree that the law is good. But in fact it is no longer I that do it, but sin that dwells within me. For I know that nothing good dwells within me, that is, in my flesh. I can will what is right, but I cannot do it. For I do not do the good I want, but the evil I do not want is what I do. Now if I do what I do not want, it is no longer I that do it, but sin that dwells within me. So I find it to be a law that when I want to do what is good, evil lies close at hand. For I delight in the law of God in my inmost self, but I see in my members another law at war with the law of my mind, making me captive to the law of sin that dwells in my members. Wretched man that I am! Who will rescue me from this body of death? Thanks be to God through Jesus Christ our Lord!
(From the Daily Office Lectionary – Romans 7:15-25 (NRSV) – March 12, 2013.)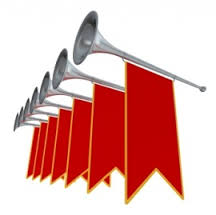 St. Paul wrote some great stuff. He's treatise on love in the thirteenth chapter of the first letter to the church in Corinth is brilliant! He wrote (or, at least, is blamed for) some incredibly stupid stuff, too: telling women to be silent in the very next chapter of First Corinthians, for example, or sending Onesimus back to Philemon without clearly denouncing the institution of slavery.
But I think nothing may have been as damaging to Christian spirituality and theology than this little bit from the letter to the church in Rome. We don't know what Paul's personal problem was – an addiction, a sexual dysfunction, OCD, who knows? – but whatever it may have been he attributes it to his own sinfulness and then (here's the really damaging thing) he universalizes his experience. He claims that everyone is like him, that every single human being who ever lived and everyone who will come after him has been, is, and will be "captive to the law of sin" and completely unable to do anything about it.
Find something like that in the Gospels! Read every word of the four Gospels and see if there is anything like that coming from Jesus' mouth! There isn't. Sure, Jesus suggested that we are all sinners (particularly when he breaks up the execution party and prevents the woman taken in adultery from being stoned in John 7:53-8:11), but he never suggests that we have no power to do anything about our sinful behavior. In fact, quite the opposite. Jesus makes it clear that we have the ability to choose to do good, and again and again he commends that choice to us.
Today is the 70th anniversary of the premier of one of my favorite pieces of music, Aaron Copland's Fanfare for the Common Man. It was commissioned in 1942 by the Cincinnati Symphony Orchestra and its conductor Eugene Goossens as one of eighteen fanfares to begin the next year's concert performances as an orchestral support for and tribute to the United States effort in World War II. Copland named to piece after a line in a speech by Vice-President Henry A. Wallace proclaiming the arrival of "the century of the Common Man." Goossens was surprised by the title and wrote to Copland, "Its title is as original as its music, and I think it is so telling that it deserves a special occasion for its performance. If it is agreeable to you, we will premiere it 12 March 1943 at income tax time". Copland replied, "I [am] all for honoring the common man at income tax time."
I find the Fanfare to be stirring and uplifting and full of affirmation of the goodness of everyday human beings, a great musical antidote to Paul's dreary, pessimistic, and almost self-defeating assessment of his (and everyone else's) inner nature.
Lent is a time of self-evaluation and, sure, we all have our dysfunctions to be honest about and to work on. But I find it impossible to believe that (as the collect for the third Sunday in Lent puts it, paraphrasing Paul) "we have no power in ourselves to help ourselves." (BCP 1979, page 218). We do have that power; what we don't have is the strength of will or the stick-to-itiveness to sustain the effort. That's how I understand that prayer, not that we asking for some sort of magic pill to give us something we lack, but rather that we are seeking support and help to keep us going through the darkest of times. It's not simply that we shrug our shoulders and say, "We can't do this. You take care of it, God." Instead, we are asking that our own power be supplemented and strengthened by the power, the presence, and the pardon of God, our God who "saw everything that he had made [including humankind], and indeed, it was very good." (Gen. 1:31)
I, for one, find no help in Paul's words to the Romans in today's lesson. But on this anniversary of the first performance of the soaring strains of Copland's Fanfare for the Common Man, I find in that music the voice of hope, the voice of God urging me on.
====================
A request to my readers: I'm trying to build the readership of this blog and I'd very much appreciate your help in doing so. If you find something here that is of value, please share it with others. If you are on Facebook, "like" the posts on your page so others can see them. If you are following me on Twitter, please "retweet" the notices of these meditations. If you have a blog of your own, please include mine in your links (a favor I will gladly reciprocate). Many thanks!
====================
Father Funston is the rector of St. Paul's Episcopal Church, Medina, Ohio.