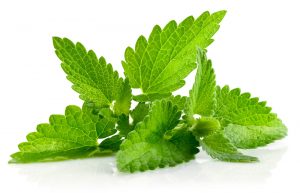 A Facebook friend posted a meme recently featuring the word hiraeth. That's not a word one hears or sees very often. It's Welsh and has no direct English equivalent. Pronounced "hear-eye'th," it refers to a sense of nostalgia for a lost home, the sort of home you can't ever go back to, an unquenchable homesickness.
As I pondered my friend's meme and that peculiar sense to which the word refers, what came to mind was my grandfather's garden in Winfield, Kansas, in which I worked alongside my cousins every spring and summer of the late 1950s.
After my father's death in 1958, I began a life of half-continent commuting. Each spring break, I would fly, an unaccompanied 6- or 7- or 8-year-old, from Las Vegas, Nevada, to Wichita, Kansas, a day-long journey first to Los Angeles on (usually) a DC-3, then to Kansas City, then another small plane to Wichita. All the way under the care and supervision of stewardesses and gate agents, some very nice, some not so much, sometimes in First Class, more often not. I would spend the week with my grandparents and then repeat the journey in reverse. When the school year ended, another day-long series of flights to Kansas and then several weeks of small-town prairie life before the return. This was low-cost childcare for my mother; she worked for an airline, so I travelled at virtually no charge on "non-revenue" status.
My grandparents owned the equivalent of three lots in an L-shaped configuration. Their home was on the short arm of the L; my grandmother's chicken coop and some fruit trees were in its elbow; Granddad's garden took up the rest. The lot bounded by the interior edges of the L was where my paternal uncle and his family lived. My two older cousins (one two years older than me, one a year younger) were boys; they and I were our grandfather's gardening workforce.
We worked in the garden nearly every day of spring break. The top of the L opened onto a public street where there was a driveway cut in the curb, but no paved driveway. That was where Granddad or my uncle would back in an old pick-up truck or Granddad's Plymouth station wagon early, parking it across the sidewalk blocking whatever pedestrian traffic there might have been while we offloaded flats of various things from the local nursery or from the cold frames Granddad and one of Grammy's cousins kept together on her dairy farm outside neighboring Oxford, Kansas, to help plants get a jump on spring. My cousins and I would carry a flat to wherever Granddad said, a trio of miniature pall-bearers solemnly delivering not the dead but living plants to their place of burial.
Granddad's garden was laid out by height. At the rear, closest to Grammy's chickens, was a wire trellis, a framework up which pole beans climbed. Next to them, three or four rows of sweet corn interspersed with bush beans. Then came tomatoes and peppers, spinach and lettuces, onions, carrots, radishes, spreading squash vines, and in what I have come now to call the "tree lawn" were potatoes. On the other side of the chicken house were the fruit trees, an apricot, a cherry, and a crab apple. There must have been berries somewhere on the property because I remember eating them; I just can't recall where they were planted. That is not true of the mint! It was planted alongside the chicken coop and, wildly invasive as it is, we spent a good deal of effort keeping it from spreading to far beyond its assigned boundaries.
After those spring break planting sessions, I would return to Nevada for the end of the school year. When I got back to Kansas, the plantings would all have grown and some things, particularly the salad fixings, would already be producing food for the grandparental table. Although there was plenty to do in the garden throughout the summer, it wasn't anything like the intense labor of the springtime planting. A couple of hours each morning hoeing, weeding, cutting back, harvesting what there was to take, that's all that was needed. There was time to play at Island Park, go to the public swimming pool, spend an afternoon at a double-feature at the movie house, or build a tree house in Granddad's cherry tree (another story for another time). And at suppertime . . . Grammy's home cooking always included something we had taken from the garden. (My favorite: fresh black-eyed peas seasoned with a dollop of strong mustard and fresh chopped onion, and eaten with Grammy's cornbread.) We washed it all down with minted iced tea.
Remembering it all now, there is definitely that feeling of hiraeth, that nostalgic homesickness for a time and place lost beyond revisiting. And spreading from it and with it, wildly out of control like the mint next to the chicken coop, other bitter-sweet memories of the unrecoverable past.
====================
A reflection on memory offered by the Rev. Dr. C. Eric Funston rector of St. Paul's Episcopal Church, Medina, Ohio. Fr. Funston was not preaching during August and September, 2017, while recuperating from total knee replacement surgery and, from to time, offered reflections in place of sermons.
====================