From the Letter to Titus:
Avoid stupid controversies, genealogies, dissensions, and quarrels about the law, for they are unprofitable and worthless. After a first and second admonition, have nothing more to do with anyone who causes divisions, since you know that such a person is perverted and sinful, being self-condemned.
(From the Daily Office Lectionary – Titus 3:9-11 (NRSV) – February 16, 2013.)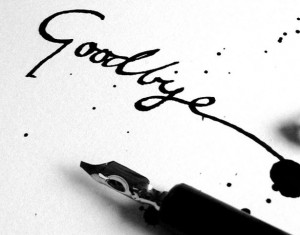 So, I've returned to Paul's letter to the young bishop Titus. This is a bit from near the end of the letter, Paul's last piece of advice before turning his attention to personal greetings and a invitation to join him in Nicopolis for the winter.
And it's actually pretty good advice, as difficult as it may be to put into practice. It sometimes seems that stupid controversies and "unprofitable and worthless" conflicts are the stuff of church life.
Paul's recommendation to quit after two "admonitions," two tries at overcoming division, is a bit short of the conflict resolution technique advanced by Jesus, however:
If another member of the church sins against you, go and point out the fault when the two of you are alone. If the member listens to you, you have regained that one. But if you are not listened to, take one or two others along with you, so that every word may be confirmed by the evidence of two or three witnesses. If the member refuses to listen to them, tell it to the church; and if the offender refuses to listen even to the church, let such a one be to you as a Gentile and a tax collector. (Matthew 18:15-17)
A bit short of that, but in the same vein. Give it a try, give it another. But don't waste too much time on this; your energies and your efforts are better spent elsewhere.
The modern church has not learned this, unfortunately. We have spent and still spend too much time trying to satisfy the trouble-makers. We are unwilling to let anyone go; we want everyone to be happy, everyone to stay and be part of a big, happy (but sadly dysfunctional) family. How much better off we, the trouble-makers, and the society in which we minister might be, if we were able to deal with conflict in a healthy way, letting those who are unhappy go (encouraging them, in fact) and find a community in which they could be comfortable.
I think Paul is a bit harsh to condemn them as unprofitable, worthless, perverted, and sinful. Even Jesus is a bit harsh rejecting them as "a Gentile and a tax collector." But their point is well taken. Those who don't fit in . . . don't fit in. Let them go!
Something to consider during Lent . . . are we perpetuating dysfunctional relationships? Are there people in our lives (not just our churches) who would be better off if we could let them go? Are there folk to whom we should simply say, "Good bye"? I suspect there are.
====================
A request to my readers: I'm trying to build the readership of this blog and I'd very much appreciate your help in doing so. If you find something here that is of value, please share it with others. If you are on Facebook, "like" the posts on your page so others can see them. If you are following me on Twitter, please "retweet" the notices of these meditations. If you have a blog of your own, please include mine in your links (a favor I will gladly reciprocate). Many thanks!
====================
Father Funston is the rector of St. Paul's Episcopal Church, Medina, Ohio.