From the Prophet Habakkuk:
Though the fig tree does not blossom,
and no fruit is on the vines;
though the produce of the olive fails
and the fields yield no food;
though the flock is cut off from the fold
and there is no herd in the stalls,
yet I will rejoice in the Lord;
I will exult in the God of my salvation..
(From the Daily Office Lectionary – Habakkuk 3:17-18 (NRSV) – March 6, 2014.)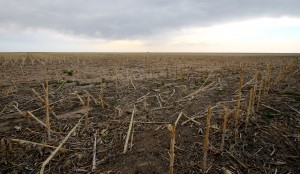 Lent began yesterday and I heard the question at least 50 times: What are you giving up for Lent? It's a legitimate question given that the church through the centuries has (in the words of the American Book of Common Prayer) invited her members "to the observance of a holy Lent . . . by prayer, fasting, and self-denial." (BCP 1979, pg 264) We humans just tend to look on the negative side of things and focus on the sense of deprivation this tradition inspires.
Every year for longer than I have been ordained, I have tried to encourage my fellow Christians to see in the "giving up" a making room for something else. Giving up your favorite television program? You now have that hour each week for some other activity, reading the Bible maybe, or taking a walk and enjoying God's creation. Not eating chocolates? What are you doing with the money saved? If the giving up creates space for something healthier or more productive, is it really privation? Oughtn't we to give thanks for the opportunities, rather than bemoan the lost pleasures?
So, I'm glad to see my favorite bit of Habakkuk this morning. In a time of forced, not voluntary, privation, he could nonetheless give thanks, rejoice in the Lord, exult in God. That's the example we should be following during Lent. The proper question is not, "What are you giving up?" The proper question is, "What are you rejoicing about?"
====================
Father Funston is the rector of St. Paul's Episcopal Church, Medina, Ohio.