From the Psalter:
You who live in the shelter of the Most High,
who abide in the shadow of the Almighty,
will say to the Lord, "My refuge and my fortress;
my God, in whom I trust."
(From the Daily Office Lectionary [Evening Psalm] – Psalm 91:1-2 (NRSV) – August 8, 2014)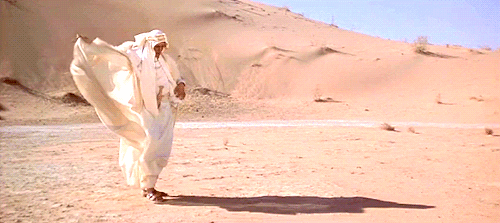 Psalm 91 (along with some verses out of Isaiah) is the basis for Michael Joncas's 1979 folk hymn On Eagle's Wings, which (I think) is one of those songs that people either love or hate. I learned recently that a young relative (for whom the 1970s are ancient history) has threatened to haunt anyone who sings it at her funeral. Having officiated at too many requiems where the song was included in the music, I sympathize.
My objections, though, are less about the music than about the psalm itself. I've come to a place in life where I no longer think of God or my faith in God as a rock-solid, concrete, abiding foundation for life. I simply don't conceive of God as "refuge" or "castle," "strong rock" or "crag," any longer. Fortresses don't hang on crosses and cry out "I thirst" or "Why have you forsaken me?" The unmoving monolithic fortresses of the psalms no longer offer an appropriate metaphor either for God or my faith in God.
Rather, my faith and the God in which it abides are like a robe, a shawl, or a scarf. There's a scene in the movie Lawrence of Arabia in which Lawrence is making his way across the desert. It is after he has adopted Arab dress, so he is wearing a thawb (robe) and keffiyeh (head scarf). A sandstorm kicks up, so Lawrence and his companions wrap their robes and scarves tightly around them as protection. That, for me, is a better metaphor for God's protection, and for my faith, than a rocky fortress.
My faith and the God in whom I trust sometimes hang loosely about my life. They don't bind or hinder, they don't anchor me down like a rocky foundation. In a gentle breeze or even a stiff wind, they may flutter and dance like a flag. But when the storm comes, when the wind carries with it things that can injure, my faith and my God protect me like Lawrence's thawb and keffiyeh. If injury should occur, my faith and my God like a bandage cover and protect my wounds. And unlike a cave, a cavern, a rock, or a fortress, my robe and my scarf travel with me; they are my companions along the way.
One of my favorite prayers in the Office of Evening Prayer is the collect for the presence of Christ which draws on the story of Cleopus and his companion encountering the Lord on the road to Emmaus:
Lord Jesus, stay with us, for evening is at hand and the day is past; be our companion in the way, kindle our hearts, and awaken hope, that we may know you as you are revealed in Scripture and the breaking of bread. Grant this for the sake of your love. Amen. (BCP 1979, p. 124)
No concrete, monolithic fortress can do this, but my robe and my scarf, my faith and my God can; they travel with me along the way, day or night.
Some will question and some will criticize my conflating "my faith and my God," but as I wrap myself in the gauzy metaphor of the robe and shawl, I cannot tell which is thawb and which keffiyeh and, in truth, it does not matter. The God in whom I trust and the trust I have in God are so intimately bound that it does not matter.
I, who live in the shelter of the Lord, will say to the Lord, "My robe and my scarf, my thawb and my keffiyeh; my God, in whom I trust."
====================
A request to my readers: I'm trying to build the readership of this blog and I'd very much appreciate your help in doing so. If you find something here that is of value, please share it with others. If you are on Facebook, "like" the posts on your page so others can see them. If you are following me on Twitter, please "retweet" the notices of these meditations. If you have a blog of your own, please include mine in your links (a favor I will gladly reciprocate). Many thanks!
====================
Father Funston is the rector of St. Paul's Episcopal Church, Medina, Ohio.