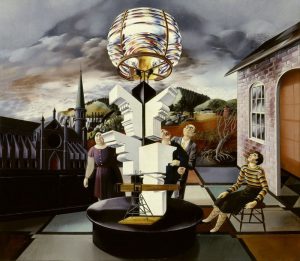 A few years ago, at my former parish, we had a Sunday school presentation in which each of the kids was to recite a verse of Scripture. On little guy came up and just stood there, shuffling his feet and looking very uncomfortable; he just couldn't remember his line… His mother was in the front row to prompt him. She gestured and formed the words silently with her lips, but it did not help. Her son's memory was blank. Finally, she leaned forward and whispered the cue, "I am the light of the world." The child beamed and with great feeling and a loud clear voice said, "My mother is the light of the world."
Today, we have the happy coincidence of celebrating Mother's Day and contemplating another of Jesus famous "I am" statements: "I am the good shepherd." I believe that this coincidence can help us to understand this famous metaphor. Last Monday was the feast of Julian of Norwich, the early 15th Century mystic who was given, and recorded, a series of "divine shewings." In her text, The Revelations of Divine Love, published in modern translation under the title Showings, she wrote this:
The human mother will suckle her child with her own milk, but our beloved Mother, Jesus, feeds us with himself, and with most tender courtesy, does it by means of the Blessed Sacrament, the precious food of all true life.[1]
A clergy person of my acquaintance, following Julian's vision of Jesus as our "beloved mother," recast today's Gospel lesson in terms of motherhood, rather than shepherding.