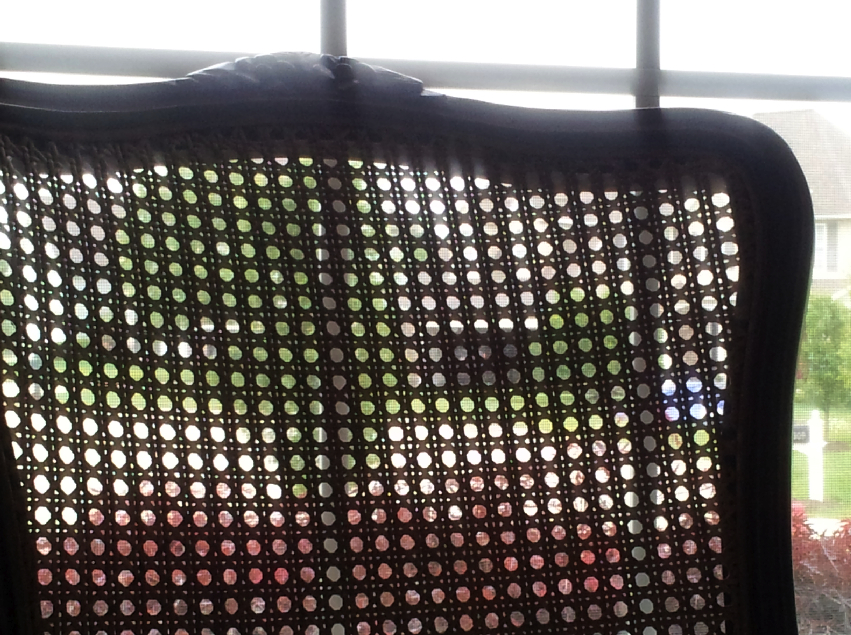 Veils Unveil – A Sonnet
The caning on the chair is beginning to come undone,
the caning my stepfather did; yes, you know the one.
We put it in the dining room about a year ago
and no one ever uses it; it's only there for show.
Truth be told, the dining room is seldom ever used.
It's where we did our taxes, and often leave our shoes.
The cats sit on that old chair and watch the world go by;
they look out through the caning and I often wonder why.
Standing in the kitchen, and looking through the door,
I'm looking through that caning, like a cat, and seeing more
than grass and plants and rocks and things, and passing automobiles.
What unhindered vision blocks, the veil of caning clear reveals.
Imagination and remembrance, hidden meaning all around,
Veils unveil and shadows light; lost memories are found.
by C Eric Funston
10 June 2014