====================
A sermon offered at the requiem for James E. Freiberger, held November 18, 2015, at St. Paul's Episcopal Church, Medina, Ohio, where Fr. Funston is rector.
(The lessons for the requiem were Lamentations 3:22-26,31-33; Psalm 27:1-7; Romans 8:14-19,34-35,37-39; and John 11:21-27. These lessons may be found at the Burials Lectionary Page The Lectionary Page. Mr. Freiberger's obituary may be found here.)
====================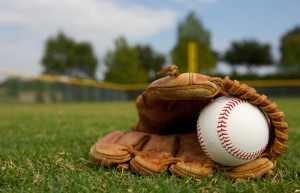 The death of anyone important in our lives is a tragic and painful thing, even if the relationship was strained or even broken. This is especially so when a parent dies and, for some reason, more so when that parent is our father, perhaps because we use that metaphor of fatherhood to explain God's relationship to us. Whenever someone's father passes away, I cannot help but remember the poem by the Welsh poet Dylan Thomas, Do Not Go Gentle Into That Good Night:
Do not go gentle into that good night,
Old age should burn and rave at close of day;
Rage, rage against the dying of the light.
Though wise men at their end know dark is right,
Because their words had forked no lightning they
Do not go gentle into that good night.
Good men, the last wave by, crying how bright
Their frail deeds might have danced in a green bay,
Rage, rage against the dying of the light.
Wild men who caught and sang the sun in flight,
And learn, too late, they grieve it on its way,
Do not go gentle into that good night.
Grave men, near death, who see with blinding sight
Blind eyes could blaze like meteors and be gay,
Rage, rage against the dying of the light.
And you, my father, there on the sad height,
Curse, bless, me now with your fierce tears, I pray.
Do not go gentle into that good night.
Rage, rage against the dying of the light.
The death of a parent, especially a father (I think) no matter what our relationship with him may have been, fills us with rage, with conflicted emotion, with a frustration difficult to name. Let us commend all of that to God, as we commend the soul of James E. Freiberger to God's eternal care.
I didn't know Jim Freiberger; I do not know if he was (to use poet Thomas's labels) a wise man, a good man, a wild man, or a grave man, so I cannot eulogize him. But I do know that he was a father and I know that he was in the Navy, that he had a career in data processing, and that he had three children, one of whom I know. I am told that he was a gifted athlete and almost had a chance to play professional baseball, a game about which he was passionate . . . a love I know he passed on to his daughter.
So I got to thinking about baseball and did some research and found an article about the lessons baseball can teach us, lessons that can be applied in business and management. I think what the author has to say suggests that baseball can also teach us something about our spiritual life, as well. It's a cliché, I think, that baseball is a metaphor for life, but (in many ways) it actually is.
The author of that business article contrasts the timing of baseball with the timing of sports such as football or basketball, noting that in those sports there is a clock which limits the time of the game and ticks down inexorably and finally, and although there might be overtime in the event of a tie at the end of regulation play, even that is bounded by the clock. In contrast, he writes:
Baseball is a game that is pastoral in nature, a reminder of a time that our life was slower and most of us lived on farms and small towns. You have 27 outs and the game is not over until all outs are exhausted. There is no clock to pressure you. You simply go on your business until it is done. Time marches slowly in baseball and baseball allows us to simply relax for three hours while drinking a few adult beverages.
I think this is part of the message of the lesson from Lamentations: "[God's] mercies never come to an end; they are new every morning." God's time marches slowly and it is always merciful and every morning is new. We can relax into God's time; we can find comfort in God's time; we can find all things renewed in God's time; we can abandon our frustrations, our rages, and our fears in God's time. "The Lord is the strength of my life," says the Psalmist today, "of whom then shall I be afraid?"
In the article, then, the author talks about the way baseball deals with failure:
Baseball teaches about failure as the length of the season reflects the pace of our life. You have 162 games and there are days in which the batter can't see the ball or the pitches look more like beach balloons as the opposing hitters feast on the big fat pitches coming their way. The beauty of baseball is that you can suck one day but the next you can redeem yourself. You don't have to wait a week before getting a chance to get it right.
And you don't have to dwell on getting it wrong. It occurred to me this morning that there's a real contrast between football and baseball with regard to getting it wrong. In football, every mistake a player or a team can make has a name and is remembered by that name: the quarterback sack, the fumble, the incomplete pass, the missed block, and so forth. Fans and players relive, again and again, all the mistakes of past games. In baseball, on the other hand, there's just one word for every sort of mistake: error. The scorekeeper and the statisticians keep track of "errors," but the rest of us move on. There's no point in dwelling on mistakes, because (after all) they are forgiven. They will be of no consequence in the end. As Paul said, "I am convinced that neither death, nor life, nor angels, nor rulers, nor things present, nor things to come, nor powers, nor height, nor depth, nor anything else in all creation, [and I would add that includes ourselves and any mistakes or errors or bad decisions we have made] will be able to separate us from the love of God in Christ Jesus our Lord."
The author of our article on baseball and business then takes a look at the game's attitude towards success, something that none us (especially in our families and interpersonal relationships) really have much of. He writes:
In baseball, if you hit .300, you are very good. In most sports, hitting .300 represent failures. Quarterbacks lose their jobs if their accuracy is 55% but in baseball, a manager who win 55% of the games is brilliant. In college football winning only 55% of your games will get you fired. Ask any good salesman and they will tell you if they get 30% of their prospects to buy their products, this will produce a successful year. There are days that you wonder why you got up and then there are days in which wow, you can't do no wrong just like the baseball player who hits for the cycle.
In the Christian faith we believe in a cycle . . . a cycle of birth, life, death, and rebirth that we call "Resurrection," not a rebirth into this world as taught by some other religions, but a rebirth into the Presence of God. This is the assurance Jesus gave to Martha, to Mary, to their brother Lazarus; it is the assurance that his own birth, life, death, resurrection, and ascension gives to us. "I go," he told his disciples, "to prepare a place for you . . . and I will gather you to myself, that where I am you may also be." Martha said to Jesus about her brother, "I know that he will rise again in the resurrection on the last day." And we can say that now about Jim Freiberger and about all of us, no matter what our "batting average" or our "percentage of accuracy" may have been.
So, baseball (about which Jim was passionate) has something to teach us about our spirituality; it may be a cliché, but it is true that baseball can be a metaphor for life. If you "Google" that phrase – "baseball is a metaphor for life" – you will find, among many other less colorful explanations, this somewhat off-color monologue by the character Kenny Shea in the television program Rescue Me:
Anyway, baseball and life, one in the same. Everybody always says that life is too short. Bullshit. Life, unless you get cancer or hit by a bus or set on fire, takes forever. Just like baseball. It's a series of long, mind-boggling boring stretches of time where absolutely nothing happens. So, you take a nap, and then, after a little while, when that crisp crack of the bat hittin' the ball, so crisp you could almost smell that wood burning, jolts you awake and you open your eyes to see something so exciting and intricate, and possibly, very, very meaningful has just happened, but you missed it 'cause you were just so goddamn bored in the first place. Oh, you know, a couple of hot dogs, throw in some beers, . . . and that's that.
So baseball is a metaphor for life with its long boring stretches and its moments of excitement and its disappointments. The author L.R. Knost didn't mention baseball but she made the same point when she wrote:
Life is amazing. And then it's awful. And then it's amazing again. And in between the amazing and the awful, it's ordinary and mundane and routine. Breathe in the amazing, hold on through the awful, and relax and exhale during the ordinary. That's just living heartbreaking, soul-healing, amazing, awful ordinary life. And it's breathtakingly beautiful.
Today, we commend to almighty God the soul of James E. Freiberger – Navy man, father, grandfather, data processing worker, lover of baseball – whose life was amazing and awful and ordinary and routine and, like everyone's in its own way, breathtakingly beautiful. Remember that, remember the beautiful part, and remember that, whatever else may be true about Jim Freiberger, remember that "nothing in all of creation will be able to separate [him] from the love of God in Christ Jesus our Lord." Amen.
====================
A request to my readers: I'm trying to build the readership of this blog and I'd very much appreciate your help in doing so. If you find something here that is of value, please share it with others. If you are on Facebook, "like" the posts on your page so others can see them. If you are following me on Twitter, please "retweet" the notices of these meditations. If you have a blog of your own, please include mine in your links (a favor I will gladly reciprocate). Many thanks!
====================
Father Funston is the rector of St. Paul's Episcopal Church, Medina, Ohio.