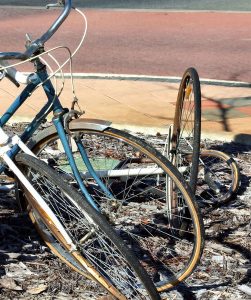 Lenten Journal, Day 24
Before I met my wife, I played racquetball a couple of times a week. I backpacked and went wilderness camping in the desert with friends. I rode a 15-speed bike to work. I was a downhill skier.
Before she met me, my wife played tennis. She went camping in the mountains of northern Nevada with her family. She rode her 12-speed bike across the continental US. She was a Nordic cross-country skier.
When we dated, we talked about these activities, imagining that we would share them with one another. We never did them as a couple . . . but we talked about them.