Revised Common Lectionary for Pentecost Sunday (Year B): Ezekiel 37:1-14; Psalm 104: 25-35,37; Acts 2:1-21; and John 15:26-27;16:4b-15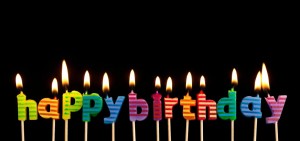 What happened one thousand nine hundred and seventy-nine years ago?
If we can believe the calculations of an early medieval monk named Dennis the Short, one thousand nine hundred and seventy-nine years ago today (or thereabouts) the events described in the reading from the Book of Acts took place. On this day, in about the year 33 A.D. the Christian Church was born; the Holy Spirit came upon the disciples and they went out into the streets of Jerusalem proclaiming the gospel of salvation and baptizing thousands of people.
Happy Birthday, Church! Turn to someone near you and wish them "Happy Birthday!" Now turn to someone else near you and say, "O dry bones, hear the word of the Lord!" Say to them, "Thus says the Lord God: You are dried up! You are spiritually dehydrated!"
That's not much of a birthday greeting is it? Doesn't really seem like a very neighborly thing to say, does it?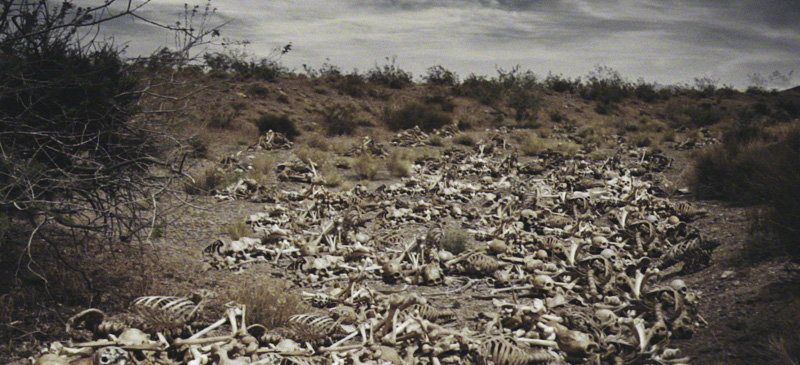 But that is precisely the task that was given to the prophet Ezekiel. He was shown a series of visions that he was to communicate to the people of God, to his neighbors and fellow Israelites. In one of those visions, which we heard in our Old Testament reading today, he was taken to a valley and shown a pile of bones and told that these were his neighbors to whom he was to say to them, "You are nothing more than dried up on skeletons right now, and worse than that you are not even skeletons . . . you are disconnected bones. You are so spiritually dried up that even your connective tissues, your sinews, your ligaments and tendons have turned to dust." So he was given the task to prophesy to the wind, that is to the Spirit, to the breath of God and call that breath to enter into the bones and return them to life.
In another vision, Ezekiel was shown a grand plan for a new temple – he goes on at length recording the measurements of the temple and its furnishings, its grounds and all the land surrounding it. He is shown a river flowing from the temple through all of the lands of the world; in places it is ankle-deep; in other places it is waist-deep; in still others it is deep enough to swim it. The river, he is told, is the river of life, "everything will live where the river goes" (Ezek. 47:9). On the banks of the river are trees, "all kinds of trees for food. Their leaves will not wither nor their fruit fail, but they will bear fresh fruit every month, because the water for them flows from the sanctuary. Their fruit will be for food, and their leaves for healing." (Ezek. 47:12)
Quite a contrast . . . to call the people of God from parched desiccated bones with no life in them to a flood of living water, from spiritual dehydration to abundant life flowing from God's temple.
Throughout the Old Testament, the prophets make use of water was a sign of God's purifying Spirit: it was again through Ezekiel that God spoke saying, "I will sprinkle clean water upon you, and you shall be clean from all your uncleannesses, and from all your idols I will cleanse you." (Ezek. 36:25) Speaking through the prophet Isaiah God promised: "I will pour water on the thirsty land, and streams on the dry ground; I will pour my spirit upon your descendants, and my blessing on your offspring. They shall spring up like a green tamarisk, like willows by flowing streams." (Isa. 44:3-4). It was Zechariah who predicted that on the day of the Lord "living waters shall flow out from Jerusalem, half of them to the eastern sea and half of them to the western sea; it shall continue in summer as in winter." (Zech. 14:8). There are so many examples it is not necessary to list them all. The people of First Century Israel knew all this well; their tradition was rich with it. Remember the conversation when Jesus said to Nicodemus: "Very truly, I tell you, no one can enter the kingdom of God without being born of water and Spirit." (John 3:5). Water was and always is the symbol of God who purifies, who gives birth, who gives life, who heals, and who refreshes.
And so on that day in Jerusalem one thousand nine hundred and seventy-nine years ago, when the people in the streets thought the disciples were drunk, Peter spoke up and said, "No. It is not wine! It is the Spirit of God which, like water, has been poured out upon them so that they prophesy and tell you of Jesus." And, the Book of Acts tells us, Peter and the others told them the story of Jesus, each in their own languages; Parthians, Medes, Elamites, Mesopotamian, Judeans, Cappadocians, Pontans, Asian, Phrygians, Pamphylians, Egyptians, Libyans, Romans, Cretans, and Arabs all heard the gospel in their own tongues. And the church was born.
Those who heard Peter and the other apostles asked them, "Brothers, what should we do?"
Peter said to them, "Repent, and be baptized every one of you in the name of Jesus Christ so that your sins may be forgiven; and you will receive the gift of the Holy Spirit. For the promise is for you, for your children, and for all who are far away, everyone whom the Lord our God calls to him." . . . So those who welcomed his message were baptized, and that day about three thousand persons were added. (Acts 2:37-39,40)
That was the task set for the disciples, the same task that was set for Ezekiel – and it is the task set for us. Each and every person in this church today who has been baptized has accepted this same task. Some may have been baptized under the rite of the 1928 Book of Common Prayer in which they (or someone on their behalf) promised to "obediently keep God's holy will and commandments, and walk in the same all the days of [their] life" and for them the community prayed that they would "not be ashamed to confess the faith of Christ crucified." Some may have been baptized under the rite of the 1979 prayer book, in which all who participate, both those to be baptized and those who are already members of the church, promise to "proclaim by word and example the Good News of God in Christ." Some may have been baptized under the rites of other Christian traditions that include similar prayers and promises. In any event, the import is the same: the task set before the baptized is that which was set for Ezekiel, that which was set for the disciples in Jerusalem one thousand nine hundred and seventy-nine years ago today.
But is it possible that we are more like the people in the streets of Jerusalem than like the disciples who went out to them? More like the Israelites of Ezekiel's time than like Ezekiel himself? Is it possible that it is we who are desiccated, dehydrated, dried-up, and dispirited? Are we in need of God's life-giving, life-renewing, healing water?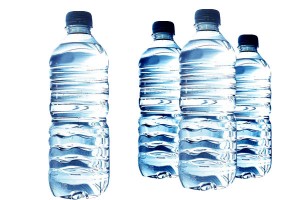 If so, then receive it. [Each congregant was given a bottle of water when they entered the church.] I want you to give your bottle of water to someone whom you think might need some spiritual refreshment; and I want you to accept a bottle of water from someone who thinks you might need some spiritual refreshment. Let these bottles of water remind you that you are a source of refreshment to others, and that through others God provides you with spiritual renewal.
Take your bottle of water as a reminder of the prophets' promise to God's people, of Jesus' promise to you: "Let anyone who is thirsty come to me, and let the one who believes in me drink." Jesus also reminded us that as we slake our thirst on the living water he gives us, so we then become sources of living water to others. He went on to say, "As the scripture has said, 'Out of the believer's heart shall flow rivers of living water.'" (John 7:37-38) Let this bottle of water be a reminder that you are baptized, that you have received the gift of the Holy Spirit, that you promised to "proclaim by word and example the Good News of God in Christ," that you are a prophet of the Most High God and a minister of the Gospel, and let your faith be refreshed, restored, and reinvigorated so that you may be a source of spiritual refreshment to others.
No longer are you dried-up bones! No longer are you spiritually dehydrated! No longer is your breath taken away! No longer are you but dust! God has sent forth his Spirit and you are renewed! Sing to the Lord as long as you live; praise your God while you have your being! Declare God's glory among the peoples!
Happy Birthday, Church! Happy One Thousand Nine Hundred and Seventy-Ninth Birthday!