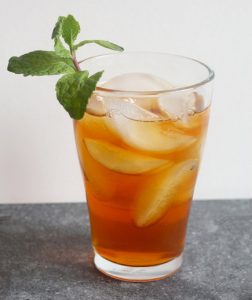 Our gospel lesson today is from John's story of the last supper. This is part of a long after-dinner speech that Jesus gives including a section known as the "high priestly prayer." In it, among other petitions, Jesus asks God the Father to look after his disciples. He prays:
All mine are yours, and yours are mine; and I have been glorified in them. And now I am no longer in the world, but they are in the world, and I am coming to you. Holy Father, protect them in your name that you have given me, so that they may be one, as we are one. While I was with them, I protected them in your name that you have given me. I guarded them, and not one of them was lost except the one destined to be lost . . . .[1]
As we gather today on this Sunday after the Ascension, essentially the last Sunday of the Easter Season, which also happens this year to be Mother's Day on the secular, I am struck by how maternal this prayer sounds; it sounds like a mother leaving her children.
Last Sunday we used the propers for commemoration of Dame Julian of Norwich whose feast was actually on Tuesday of this past week. Julian was an amazing woman for her time and for ours. Among her lasting theological accomplishments was a lucid depiction of the maternal nature of God. She wrote that God the All Powerful is our Father, God the All Wisdom is our Mother, and God the Holy Spirit is our Lord. She envisioned Christ as the incarnation of this maternal wisdom and depicted him in her Revelations as an earthly mother, large with child, carrying us in his womb during his life. She wrote
The mother's service is nearest, rediest, and sekerest: nearest, for it is most natural; rediest, for it is most loving; and sekerest, for it is truest. This office might not nor could ever be performed to the fullest except by him [Christ] alone.[2]
Most surprisingly, perhaps, she uses the image of childbirth and of a mother's death in child bearing as a metaphor for the Crucifixion! At the time of his passion and death, Jesus suffered excruciating physical pain and suffering more terrible than any labor or birth pangs any woman ever endured, and through this fatal suffering we are born to eternal life. Jesus, our true Mother, said Julian, gives birth to Christian souls.. It is an analogy that tore at Julian's heart. She wrote:
[H]e, All-Love, bears us to joy and eternal life. Thus he carries us within himself in love. And he is in labour until the time has fully come for him to suffer the sharpest pangs and most appalling pain possible—and in the end he dies. . . . and we ourselves have been born to eternal bliss.[3]
Julian was not the first mystic or Christian theologian to use maternal imagery for God or for Jesus, but she may have been the most emphatic. When I ponder her thought and seek to understand it through my own experience, it is not my own mother who comes to mind, however. It is my grandmother, my father's mother.
As I think most of you know, my father died in an automobile accident in 1958 when I was five years old. After that happened, I began a life of half-continent commuting. Each spring break, I would fly, an unaccompanied 6- or 7- or 8-year-old, from Las Vegas, Nevada, to Wichita, Kansas, a day-long journey first to Los Angeles, then to Kansas City, then from there to Wichita. All the way under the care and supervision of stewardesses and gate agents, some very nice, some not so much, sometimes in First Class, more often not. I would spend the week with my grandparents and then repeat the journey in reverse. When the school year ended, another day-long series of flights to Kansas and then several weeks of small-town prairie life before the return. This was low-cost childcare for my mother; she worked for an airline, so I travelled at virtually no charge on "non-revenue" status.
My grandparents owned the equivalent of three lots in an L-shaped configuration. Their home was on the short arm of the L; my grandmother's chicken coop and some fruit trees were in its elbow; Granddad's garden took up the rest. The lot bounded by the interior edges of the L was where my paternal uncle and his family lived. My two older cousins (one two years older than me, one a year younger) were boys; they and I were our grandfather's gardening workforce.
We worked in the garden nearly every day of spring break. The top of the L opened onto a public street where there was a driveway cut in the curb, but no paved driveway. That was where Granddad or my uncle would back in an old pick-up truck or Granddad's Plymouth station wagon early, parking it across the sidewalk blocking whatever pedestrian traffic there might have been while we offloaded flats of various things from the local nursery or from the cold frames Granddad and one of Grammy's cousins kept together on her dairy farm outside neighboring Oxford, Kansas, to help plants get a jump on spring. My cousins and I would carry a flat to wherever Granddad said, a trio of miniature pall-bearers solemnly delivering not the dead but living plants to their place of burial.
Throughout the day, as we worked at these tasks, my grandmother would come and go with water or iced tea, with snacks and sandwiches, making sure we were properly nourished and hydrated. We would strip off our shirts and she would make us put them back on so we didn't get sunburned; she'd give us straw hats to wear and up-braid us if we took them off. Granddad worked us; Grammy took care of us.
My grandfather's garden was laid out by height. At the rear, closest to Grammy's chickens, was a wire trellis, a framework up which pole beans climbed. Next to them, three or four rows of sweet corn interspersed with bush beans. Then came tomatoes and peppers, spinach and lettuces, onions, carrots, radishes, spreading squash vines, and in what I have come now to call the "tree lawn" were potatoes. On the other side of the chicken house were the fruit trees, an apricot, a cherry, and a crab apple. (I think of those trees when I read that verse from today's gradual psalm about the righteous being like fruit-bearing trees that prosper and do not wither.[4])
There must have been berries somewhere on the property because I remember eating them; Grammy made the most wonderful berry cobblers and compotes! I just can't recall where they were planted. That is, however, not true of the mint! I can still see it planted alongside the chicken coop. I spent a good deal of time there because, wildly invasive as mint is, we all spent a good deal of effort throughout the growing season keeping it from spreading to far beyond its assigned boundaries. I'm pretty certain that my grandfather would have been just as happy to get rid of it, but Grammy used it in a lot of things, including her iced tea and her home remedy for sunburn, which we usually ended up needing despite her orders about our shirts and straw hats, so he couldn't really do that.
After those spring break planting sessions, I would return to Nevada for the end of the school year. When I got back to Kansas, the plantings would all have grown and some things, particularly the salad fixings, would already be producing food for the grandparental table. Although there was plenty to do in the garden throughout the summer, it wasn't anything like the intense labor of the springtime planting. A couple of hours each morning hoeing, weeding, cutting back, harvesting what there was to take, that's all that was needed. There was time to play at Island Park, go to the public swimming pool, spend an afternoon at a double-feature at the movie house, or build a tree house in Granddad's cherry tree (another story for another time).
And at suppertime . . . Grammy's home cooking always included something we had taken from the garden. (My favorite: fresh black-eyed peas seasoned with a dollop of strong mustard and fresh chopped onion, and eaten with Grammy's cornbread.) We washed it all down with her minted iced tea. When I hear Jesus pray, like a mother, for the protection of his children, I see my grandmother's face, I hear her voice, and I taste her minted tea.
You, I'm sure, have similar memories of a mother, a grandmother, or another strong woman who nourished and nurtured, who worried about hydration and proper nutrition, who took care that you were not burned by the sun, who provided that maternal service "nearest, rediest, and sekerest," that natural, loving, and true maternal service "performed to the fullest" by Christ. It is they who, in the words of the Psalmist
. . . are like trees planted by streams of water,
bearing fruit in due season, with leaves that do not wither;
everything they do shall prosper.[5]
Today, as we remember, honor, and pray for them, let us honor them most as icons of the love of God.
Amen.
====================
This homily was offered by the Rev. Dr. C. Eric Funston on the Seventh Sunday of Easter (Sunday after the Ascension), May 13, 2018, to the people of St. Paul's Episcopal Church, Medina, Ohio, where Fr. Funston is rector. An earlier version of the story of my grandfather's garden was posted on this blog as a meditation on memory.
(The lessons used for the service are Acts 1:15-17,21-26; Psalm 1; 1 John 5:9-13; and St. John 17:6-19. These lessons can be found at The Lectionary Page.)
====================
Notes:
[1] John 17:10-12 (Return to text)
[2] Julian of Norwich, Revelations of Divine Love, Clifton Wolters, ed., (Penguin; Harmondsworth, Middlesex, UK:1966), p. 169. (Return to text)
[3] Ibid. (Return to text)
[4] Psalm 1:3 (Return to text)
[5] Ibid. (Return to text)