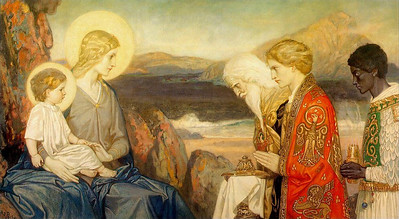 "In the Name of God the Broken-Hearted. Amen."
In January of 1991, I was a student at Church Divinity School of the Pacific, where there is a tradition of Thursday night community eucharists followed by dinner together in the seminary refectory. On the evening of Thursday, January 17, the Rev. Dr. John Kater, professor of ministry theory and practice, was our preacher and he began his sermon with the invocation I have just offered. You see, that was the day "Operation Desert Shield" became "Operation Desert Storm," and we had all been glued to the TV sets in the common room, the dormitory lounges, or our apartments watching as the US Air Force began a bombardment of Baghdad that was to last for weeks and, eventually, lead into nearly three decades of war in the Persian Gulf region.
There was another American bombing of Baghdad just a few days ago in which the military leader of Iran, Qassem Soleimani, was killed. If the news reports are correct, his death may trigger more armed conflict in the region. So this weekend, as we read in our newspapers about the Iranian general's death and tonight consider the visit of a group of Iranian scientists to Israel, it seemed good to repeat that invocation tonight.