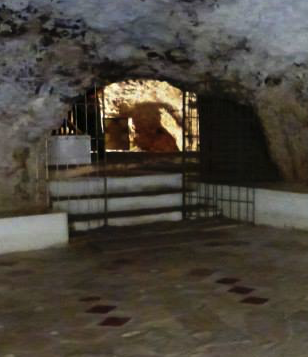 A wandering Aramean was my ancestor; he went down into Egypt and lived there as an alien, few in number, and there he became a great nation, mighty and populous. – Deuteronomy 26:5
I'm not preaching on the First Sunday of Lent, but if I was . . . I might preach about Lenten community.
"What?" some will ask. "The gospel lesson[1] is about Jesus going off into the desert to be alone and to fast for forty days! Shouldn't we be preaching about solitude and sacrifice and privation and that sort of thing? You know, Lenten discipline?"
Well, sure, you can do that. I'll bet you've done that every year. I'll bet our congregations have heard dozens, hundreds of Lenten discipline sermons. They can take another one.
However, as I read the gospel lesson again, it occurred to me that Satan's temptations of Jesus are all the temptations of solitude: the self-sufficiency of miraculously producing bread without any other assistance – to which Jesus answers, "One does not live alone;" the loneliness of rulership – to which Jesus answers, "Worship and service," an answer implying relationship and community; the selfishness of self-destruction – to which Jesus simply answers "No."