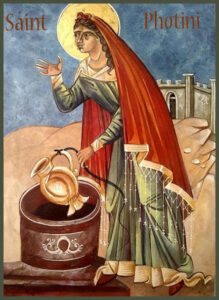 We "boast in our sufferings," writes Paul to the Romans, "knowing that suffering produces endurance, and endurance produces character, and character produces hope, and hope does not disappoint us…."[1] It sounds, doesn't it, like Paul is encouraging the Romans to brag about their problems and how well they handle them, as if endurance, character, and hope were the prizes handed out in some sort of "affliction Olympics."
Well, he's not. The Greek word here is kauchaomai which the lexicon interprets as "to glory in a thing."[2] The New American Bible rendered this injunction as "we exult in our tribulations." The old Revised Standard Version translated this word as "rejoice." I rather like Eugene Peterson's paraphrase of this text in The Message: "We … shout our praise even when we're hemmed in with troubles."[3] So, no … Paul is not encouraging competitive bragging.
Well, then, what is he doing?